United States Military Sites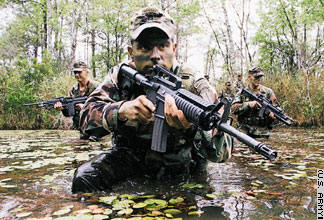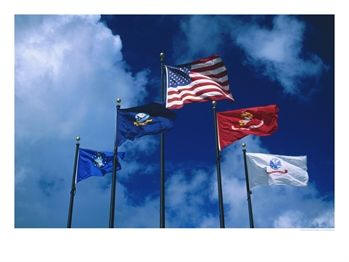 Army Rangers & Flags of the U.S. Army, Navy, Marines and Coast Guard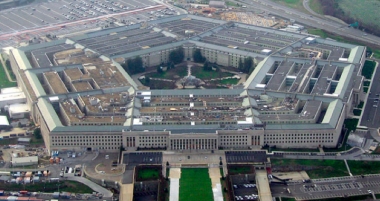 Pentagon's True Take on Pro-Family, Christian Groups Remains Cloudy. (Hopefully, under Present Trump this will change. Former President Obama had a hatred towards Biblical Christianity.)
Public Schools used to honor the Vietnam Veterans in the 1970s with metal bracelets with military personnel missing in action in Vietnam.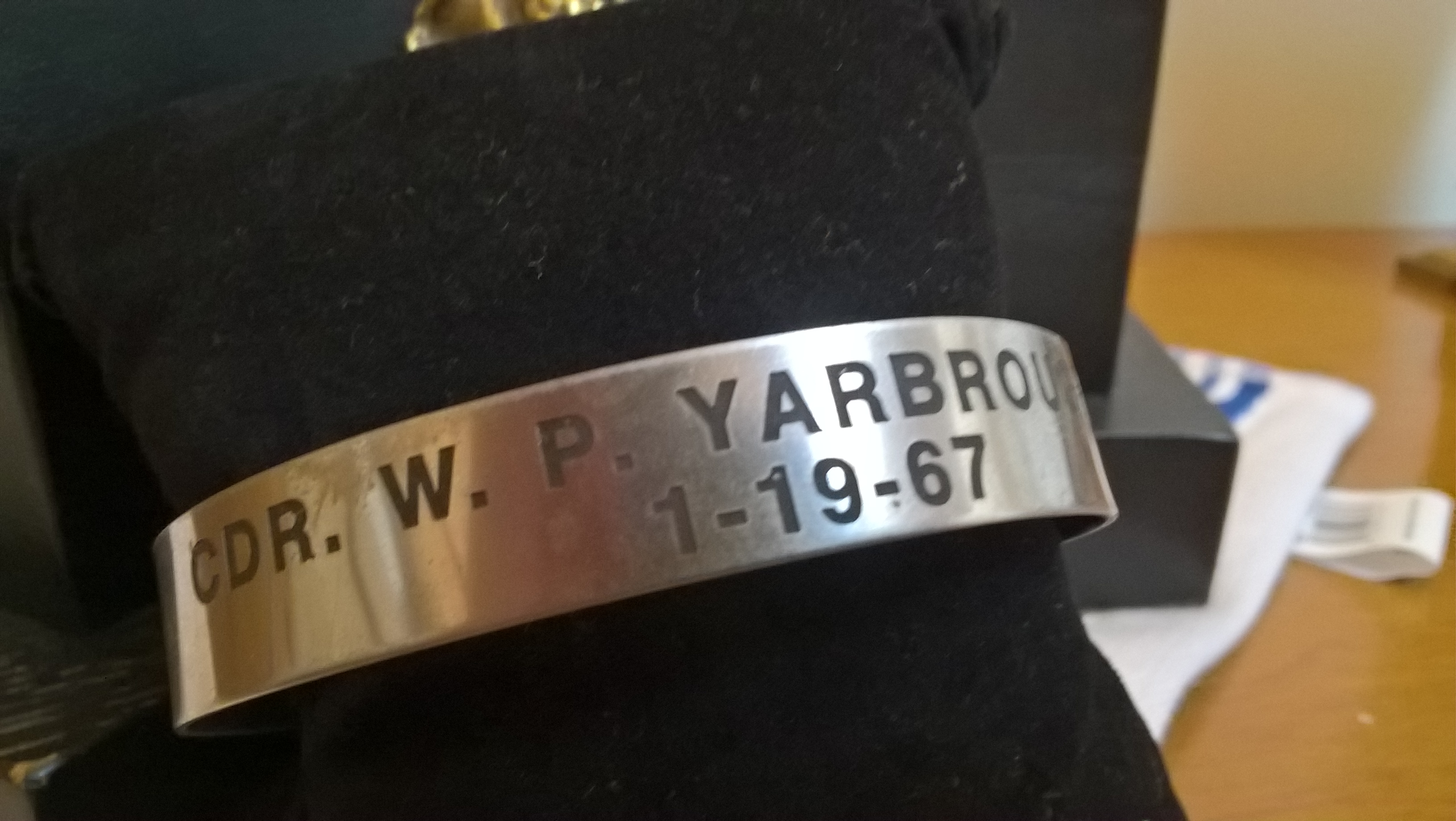 One bracelet had the name of CDR. W. P. Yarbrough Jr. 1-19-67 that was given to the President of NJIAT when attending public school. We do not know whatever happened to Commander (CDR) Yarbrough of the U.S. Navy (0-5).
Why the United States should withdraw from NATO and the UN? See The United Nations.
All U.S. Citizens Should Serve in the Military or State Defense Forces (that are under the Governor's Control only)--Conscription
All able body U.S. citizens should serve in the military--a citizen can join the National Guard, Coast Guard, State Reserves/Militia (States that have implemented them such as California and New Jersey--see State Military Reserves/Militias and sub-topic below entitled State Defense Forces) if they do not want to enlist full time.  If one is a Christian, there is no excuse not to enlist--this applies to seminary students too. It is unfortunate that during the Civil War, that clergymen were forbidden by law for the first time in American history from fighting on the front lines--this was the result of the feminization of the Protestant church (see Fearing God by Dr. Morey). (This law should be immediately repealed.) There should be conscription in the United States--Switzerland, Russia, South Korea, Taiwan, Finland, Israel and other countries it is mandatory that all able body citizens have to enlist. The Swiss male citizens are required to have a fully-automatic rifle at home and the government pays for it.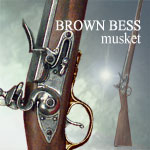 The Brown Bess (.75 caliber/19.1 mm) was the most widley used rifle by the American Revolutionaries (citizens/militia) and the standard rifle for the British (Red Coats)--it was the equivalent to our M-16.
Christ Never Taught Pacifism (also, see 2nd Amendment Tab)
Christ never taught pacifism--the often misquoted Bible verse Matthew 5:39 was referring to personal insults, not an act of violence done in the context of war or defending yourself or family against violence. Slapping the right cheek by the back of the hand was considered a personal insult in the Hebrew culture. In Matthew 22:33-41 , Jesus spoke with approval of a king who waged a just war to punish wicked people by killing them. Christ and the Apostles never told the Roman soldiers to leave the military because they accepted Him as Lord and Savior (Matt. 8:5-13; Luke 6:15) . In Psalms 139:19-22 , we are told to hate tyranny because God hates tyranny! However, the United States should not be funding terrorists organizations such as ISIS and Al-Qaeda in order to overthrow countries. The U.S. was also responsible for overthrowing Ukraine and causing a potential war with Russsia--this is not authorized by the Supreme Ruler of the Universe. It is not a "Just War." (See When is it Right to Fight by Dr. Robert A. Morey?). Ukraine belongs to Russia. Iraq was an "Unjust War" according to the Bible.

"When Is It Right To Fight" by Dr. Robert A. Morey on" RemnantXRadio--Refuting the Pacifists" with Worley And Bowling. The book entitled "In His Steps" is an unbiblical book that feminized Christianity. The book entitled "In His Steps" by Charles Monroe Sheldon in 1896 took an unbiblical position on defending yourself that also contributed to a feminized Protestant Christianity in America. This is why the Irish Catholics filled the police departments because the Protestant men became brainwashed by this teaching--it is not Christian to be a policeman, military soldier or have a gun at home to defend your family! Let your wife be raped--what a husband! All Christians should have rifles (semi-automatic) and handguns at home and should obtain a "concealed carry license". See Second Amendment tab, Right to Carry and Police/Sportsmen tab on this website and Self-Defense and Ownership of Guns by Dr. Wayne Grudem.
Note: There was a recent article published by The Washington Post entitled John Piper: Why I disagree with Jerry Falwell Jr. (12/23/15) that twists Scriptural passages out of context and violates every Hermeneutical principle. Unfortunately, John Piper is post-evangelical and has embraced liberal doctrines--he is an idiot. John Piper's position/doctrine left the Holocaust of the Jews and now wants Christians to walk into the ovens for their Holocaust by not defending themselves. Also, read another misguided and ignorant so-called Evangelical, Rob Schenck (Evangelical Church Alliance), who is against gun ownership and does not understand that self-defense is taught in the Bible. We can now understand why the Christians in America are so dumbed down.
Why has the Army's Suicide rate increased by more than 150 percent from 2001 to 2009 while order for pyschiatric drugs rose 76 percent? Yes, Military Personnel can get a vaccination exemption.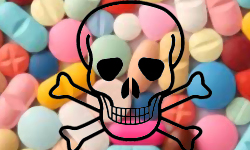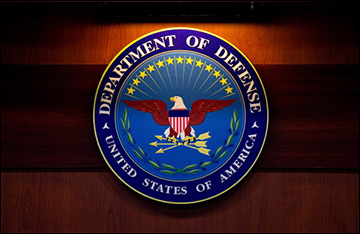 One out of 20 American suidcides involves soldiers who served in Iraq and Afghanistan. One of the main reasons could be the pyschiatric drugs (many of the school shooters were on psychotropics) being given to the soldiers. 23-year-old Arm Ranger William Busbee (served in the Special Forces in Afghanistan) took his own life in 2012. An autopsy report revealed that Busbee's system had a dozen different pharmaceuticals, including Percocet, Oxycodone and Paxil. There are also other factors for soldiers committing suicide such as repeated deployments to wars, illegal drugs, obesity epidemic because of poor diets and sedentary lifestyles. (In 2008 only 70.7 percent graduated high school compared to 94 percent in 2003--this is not the case with Officers, who are highly educated.) The family breakdown, no fear of God, no standards of right and wrong because of no Biblical teaching, etc. are major contributors to suicide. The drugs that are legally being prescribed to our troops is a disgrace--the leaders should be ashamed of themselves. See Special Report: Medical Nurse Witnessed Troops on Psych "Suicide" Drugs & Pentagon: Christians May Face Imprisonment for 'Sharing Faith'--this is what we are fighting for? (05/02/13)--see Legal Helptab or Military Waiver for vaccination exemptions.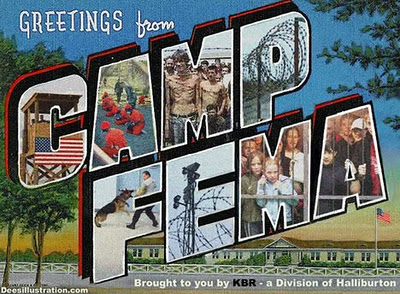 Leaked Video: FEMA Preparing Military Police For Gun Confiscations and Martial Law (10/26/13)
Fort Hood Soldiers Told that Christians, Tea Partiers a Radical Threat (10/25/13)
DoD Training Manual: 'Extremist' Founding Fathers 'Would not Be Welcome In Today's Military'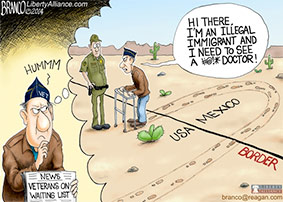 Russia Today & How they Resemble more of the Old United States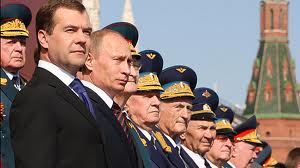 President Putin endorses Christian Values while the U.S. Curses them--how Ironic.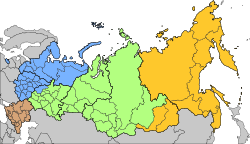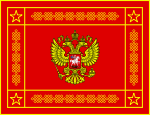 Western Military District (Blue), Southern Military District (Brown), Central military District (Green) & Eastern Military District (Gold).
Liberals Fear Christianity and President Putin
"Today, the liberals who control the West fear Putin as though doomsday was tomorrow. It is not a nuclear threat, but rather a spiritual renewal that threatens them. It is not Putin, but Russia's Christianity they fear. Rather it is Christ they truly fear and hate. They tried to persuade Americans by scaring everyone with ideas of Putin as the evil KGB, out to destroy the world… they demonize Putin because it is not our world, but their liberal world that is in danger of being destroyed."
Italian Air Force

Generale Francesco Leone (Italian Air Force) with his arms folded in China -- click Generale Francesco Leone in China (for an enlarged picture--PDF) & Portrait of General Frank Leone--PDF & General Frank Leone in front of Airplane with High Ranking Italian Air Force Officers--PDF.
The President of NJIAT had the pleasure of meeting a General in the Italian Air Force (around 1971, New York) and his family & wife in the early 1980's in Rome. The General spoke fluent Chinese and helped China (see picture above) with their aviation program before World War II. General in the Italian Air Force (business card)--PDF

Oath Keepers is a non-partisan association of currently serving military, reserves, National Guard, veterans, Peace Officers, and Fire Fighters who will fulfill the Oath we swore, with the support of like minded citizens who take an Oath to stand with us, to support and defend the Constitution against all enemies, foreign and domestic, so help us God. Our Oath is to the Constitution.

Recruiting Links for the Armed Forces
Recruiting Links for the Reserves
Recruiting Links for New Jersey and Pennsylvania Army National Guard
State Defense Force Units
Links to State Military Reserves/Militias
California State Military Reserve
Why State Guard Units/State Defense Force Units (the Naval Militia being the equivalent in NJ) are not only needed in every State, but are a crucial component of Homeland Security
The California State Military Reserve (CSMR) is the equivalent to the New Jersey Naval Militia and the other 26 existing state guard units across the United States (see State Guard Association below), which is an all-volunteer (18 - 63) State Defense Force--authorized by United States Code (32 USC 109c)--whose primary mission is to support the California National Guard (CNG) in its Homeland Security missions such as Disaster Mitigation Recovery, Small Arms Weapons Training, Military Police, etc. The New Jersey Naval Militia and the New Jersey State Guard are organized as a single joint regiment designated as the New Jersey Naval Militia Joint Command (NJNMJC). NJNMJC is organized and controlled pursuant to N.J.S.A. 38A:1-3(a) and N.J.S.A. 38A:3-6. NJNMJC was originally authorized by the Governor of New Jersey in 1894. It is a state militia force only. After being deactivated and absorbed by the US Naval Reserve in 1963, it was reactivated by former Governor Whitman in 1999.
The mission of the NJNMJC is to provide naval support and a military waterborne force. It receives no funding and is not allowed to recruit new members. The only recognition or support the NJNMJC receives from the State of New Jersey is space for headquarters at Ft. Dix and drill assembly training space in the Plainfield Armory. The organization has kept current on topics such as weapons of mass destruction, hazardous materials, counterterrorism and the national response plan. Additionally, it has received certifications as a Community Emergency Response Team (CERT) and basic Military Emergency Management Specialist (MEMS). The NJNMJC is actively pursuing the Senior and Master MEMS certification (see Governor Chris Christie's DMAVA Transition Report on the Department of Military and Veterans' Affairs for more details located at http://www.state.nj.us/governor/ ).
An excerpt from the Committee Report on the New Jersey Naval Militia Joint Command (NJNMJC) to the Adjutant General on the accomplishments of the Naval Militia--
Following activation, the NJNMJC participated in several major events (e.g. Hurricane Floyd, OPSAIL 2000) and was employed extensively in a variety of roles after 9/11....
On September 11, 2001 members of the 2nd Division, New Jersey Naval Militia, assigned to Patron 10, placed one vessel, PBU 23-1, (Patrol Boat Utility), a 23' aluminum convention displacement hull with enclosed cabin, equipped with radar, global positioning device, depth indicator, marine hailer, VHS radio, and powered by twin 1989 outboard motors, at the disposal of the United States Coast Guard and State Guard Units. The vessel was deployed for the purpose of security at and around the World Trade Center (WTC) Site. During the weeks following the disaster, a second vessel, PBU 23-2 was made available to assist. A third vessel, PBU 23-4, was placed in service in November 2001. The following is a list of missions that were accomplished from September 11, 2001 to July 30, 2002:
1. Waterborne security at the bases of the George Washington Bridge
2. Daylight vessel traffic control on the Hudson River, north of the George Washington Bridge
3. Standby vessel for search and rescue detail Coast Guard Station Sandy Hook, NJ
4. Transport of military personnel and equipment from NJ to North Cove (Ground Zero)
5. V.I.P. transportation and security detail for Liberty State Park tribute events during October 2001
6. 192 days of water-borne security assisting naval personnel at Naval Weapons Station Earle
7. 180 days of continuous daylight patrols assisting the NJ State Police at Salem Nuclear Generating Station, Salem, NJ
8. Assisted with security in Jamaica Bay, NY during the aftermath of the crash of Flight 194, Kennedy Airport
In addition, the following land-based missions were assigned and accomplished:
1. Personnel to man the military Joint Operations Center
2. Chaplain services at Ground Zero and the Staten Island Logistics Support Base
3. Development and presentation of an anthrax awareness program to all N.J. Army National Guard troops in the field
4. Physical security augmentation at Fort Dix and NAES Lakehurst
5. Logistical support at Ground Zero for the Disaster Medical Assistance Team (DMAT)
6. Warehouse management for the Salvation Army....
The Naval Militia offered a great service for New Jersey.
When the NJ Naval Militia was reactivated by Governor Christie Todd Whitmann in 1999, it had bi-partisan support by both Democrats and Republicans--please call your Governor, State Senators and Assemblymen and ask them to take the NJ Naval Militia off "stand down" mode and start recruiting new members. This would save our State and local governments a lot of money and be very beneficial to the Homeland Security operations in the State of New Jersey. Unfortunately, the existing Adjutant General Glenn K. Reith—who was appointed in 2002-- has been indifferent and non-supportive to the Naval Militia, which is regrettable considering many retired and active high ranking military officers and former adjutant General's fully support the Naval Militia and appreciate the benefits it brings to the Homeland Security function in the State of New Jersey, especially on 9/11. The different agencies should put aside their petty jealousies and work for the benefit of the people instead trying to protect their fiefdoms. Governor Chris Christie (who is an honorable man and believes in truth, justice and honesty) should put a stop to this non-sense and allow recruitment of new members for the Naval Militia. (See article entitled States' Rights rebellion over National Guard located at http://www.wnd.com/index.php?fa=PAGE.view&pageId=122689 —many states and Governors across the nation are concerned by the Federalization of the National Guard; at least the State Guard units such as the Naval Militia stay under the control of the Governor.)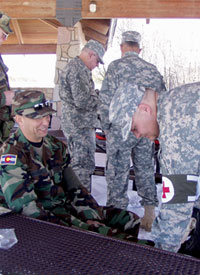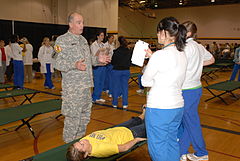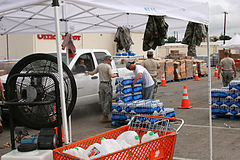 Colorado State Defense Force (left), Maryland Defense Forces (top right) and Texas State Guardsmen

In the States that do not have a State Defense Force such as Pennsylvania, call your Governor's Office and ask them to start one. State Defense Forces in conjunction with volunteer Deputy Sheriffs' Officers could be used by the Governor to bring law and order to our most of our crime ridden areas with little cost--see Large Cities All over America are Degenerating Into Gang- Infested Ware Zones.
Helpful links for Military Personnel & Veterans
Military Vaccines: see the Whole Health Tab on this website.
Today's Military
News Websites
Russia's Elite (they are actually defeating ISIS) -- see Terrorism Tab on this website.
Financial, Housing, Education and Job Hunting for United States Veterans
Military Departments and Centers in the  U.S.